Welcome to The International Yoga Center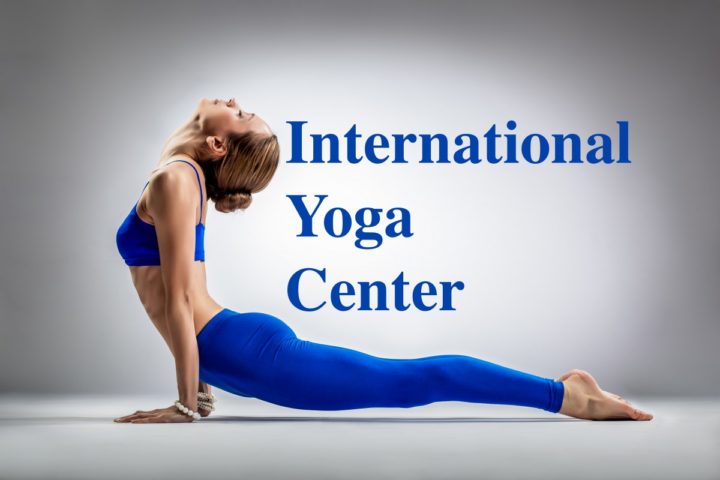 Tokyo's premier yoga center was established in 1994, dedicated to offering reliable and accurate teachings on the vast and subtle subject of yoga. The International Yoga Center (IYC), is a sanctuary providing breathing space, in the midst of the bustle of city life.
But more than just being a yoga center, IYC has evolved to be an essential catalyst for many who step through its doors, sparking the interest for a journey of self-inquiry. It continues to spread a variety of hatha yoga practice of cleansing mind & body with yearly retreats in Japan and abroad, as well as numerous classes at different Tokyo locations.
Now offering more than 250 classes a week, catering to the different needs of the student. From gentle and soft to more physically demanding approaches, there is always the underlying emphasis on breath, awareness and the art of balance. Experienced teachers, responsive to the needs of students, are on hand to help foster sensitivity to the language of intuition of the body and breath. The teacher is simply an outer guide, urging the student to reconnect with the inner guide.
We are now offering ZOOM yoga classes!
【W】=Workshop
【T】=Teacher Training
Click here for ZOOM Calendar
※To purchase IYC tickets online, please click below.
https://iyc.thebase.in/
*RESPONDING TO COVID-19*
IYC studio will continue to make the following efforts to ensure the safety of all participants. Please click here for more information.

SCHEDULE
NEW!!! New Year's Holiday Special Classes (←click here)
All our regular classes will be closed during the New Year's Holiday Season
(December 29, 2023 through January 4, 2024)
*All class/studio with which English instructions can be accommodated, as well as other languages.
*Please click here for the latest substitution and cancellation information.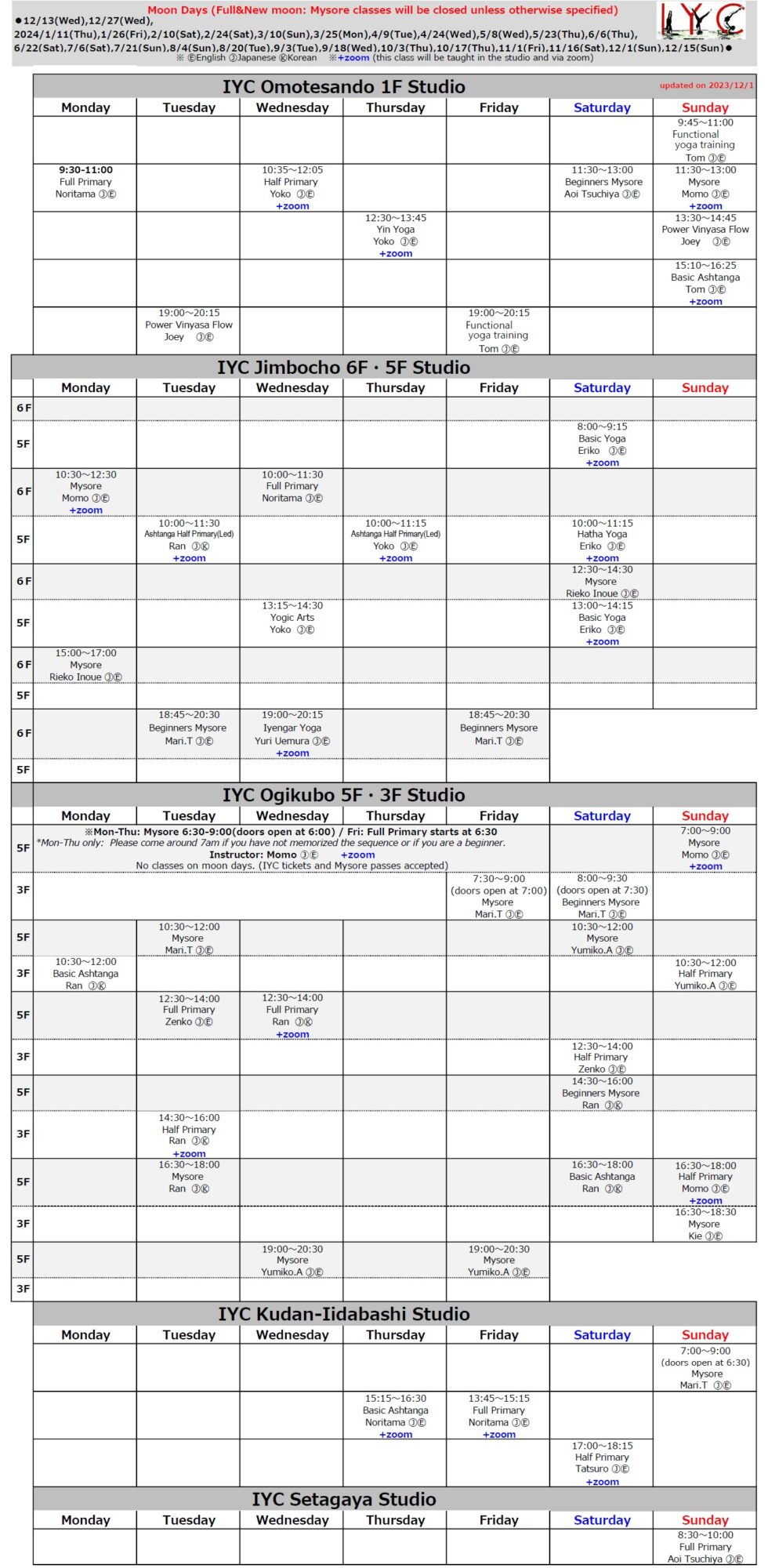 ---
*Reception is on a first-come-first-serve basis. If we exceed the maximum capacity of the studio, participation maybe refused. Thank you for your understanding.
STUDIO MAPS
REGISTRATION and TICKETS
No reservation/No annual fee/No initiation fee
Just show up 15 minutes prior to class
Tickets available at reception (exact change is appreciated)
Drop-in ¥3,300
4 Tickets ¥11,000
10 Tickets ¥22,000
20 Tickets ¥35,200
Rental mats available for ¥300
or rental mat ticket for:
4 Tickets ¥1,000
20 Tickets ¥5,000
*all tickets are valid for 4 months after purchase
*tickets can be used at ALL IYC studios and can be shared
To purchase IYC tickets online, please click below.
https://iyc.thebase.in/
Please inquire for details at shop.en@iyc.jp